Download This Movie in 300MB HD↓
Dear Indian Users! Our Site is already blocked in your Country. Use VPN to Visit Us & Also Use Vpn to Download from Suprafiles. Keep support Us!
Messi (2017) Bengali Movie 400MB Pre DvDScr Rip 480p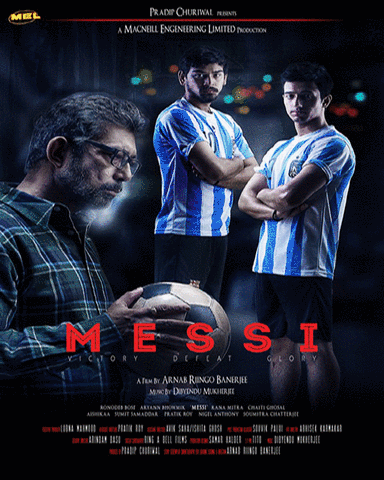 Movie Title: Messi (2017)
Quality: 480p DVDRip
Size: 401MB
Language: Bengali
Genres: Drama
Release Date: May 26, 2017
Story line
" Messi is a 2017 Bengali football film directed by Riingo Banerjee and made under Macneill Engineering studio. The title is a reference to Argentine footballer Lionel Messi.
SYNOPSIS
Messi is a story of two brothers Prasun and Chotu. Prasun, the eldest brother is an unemployed, disillusioned young graduate who aspired to be the ideal son to his parents – Subrata and Mou. Chotu on the other hand is a good looking man as well as a talented soccer player. This story inspires to give life a shot – to overcome failures and fears because if there is defeat after victory, there will be glory after defeat!
"
IMDB Ratings: N/A
480p DVDRip 400mb
Tags: Messi (2017) Bengali Movie 400MB Pre DvDScr Rip 480p , movie link store bd.